How to Hire Commercial Video Production in Israel
Daniel Gross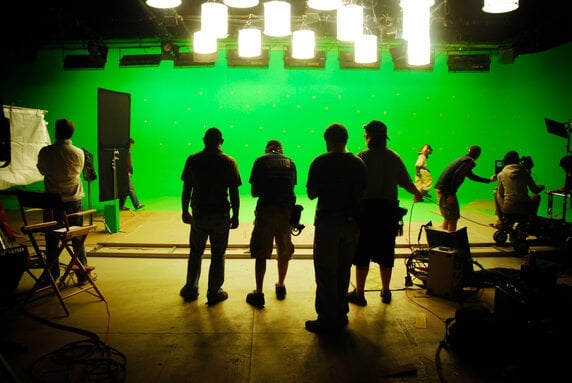 Are you in the process of choosing a commercial video production company in Israel to create a promotional video for your business or brand? It's a big decision, and finding the right fit is essential to the success of your project. Look no further than IcyMedia. Our team of experienced professionals is dedicated to helping you create a visually stunning and effective video that showcases your brand and tells your company's story.
But with so many options to choose from, how do you know which production company is the right fit for your project? Here are a few key factors to consider when selecting a commercial video production company in Israel:
Experience: Look for a company with a proven track record of producing high-quality commercial videos. Check out their portfolio to get a sense of their style and capabilities. It's also a good idea to ask for references or testimonials from past clients to get a sense of their working style and the level of satisfaction their clients have experienced.

Services offered: Does the company offer a full range of services, from pre-production planning to post-production editing? Make sure you choose a company that can handle every aspect of your video production, including writing and storyboarding, casting actors and hiring crew, scouting and securing locations, and procuring any necessary equipment and props.

Pricing: Determine your budget and look for a company that can work within your financial constraints. Don't forget to ask about any additional fees or hidden costs that may not be included in the initial quote. Be sure to get everything in writing to avoid any misunderstandings or surprises later on.

Communication and collaboration: It's important to choose a company that is easy to communicate with and willing to collaborate with you throughout the production process. Make sure you feel comfortable working with the team and that they are willing to listen to your ideas and feedback. A production company that is open and responsive to your needs will help ensure the success of your project.

Flexibility: Finally, look for a company that is flexible and willing to adapt to changes. The production process can be unpredictable, and it's important to work with a team that can handle last-minute changes and unforeseen challenges with grace.
At IcyMedia, we pride ourselves on our experience, comprehensive services, competitive pricing, and commitment to communication and collaboration. Contact us today to learn more about how we can help you create a commercial video that showcases your brand and tells your company's story.