Israel Video Production Services
Our video production agency specializes in videography, video editing and live broadcasting in Israel.
Our in-house video production services
We provide any part of the video production process.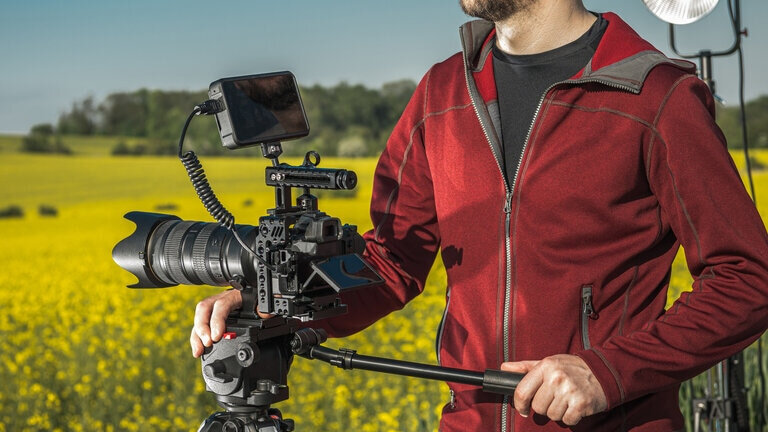 Standard Shoot -Videographer in Israel
A full-day on-location shoot anywhere in Israel, directed and managed by a professional camera operator. Shoot videos anywhere in Israel. Includes project planning and management. Price ILS ₪3,331-₪18,281.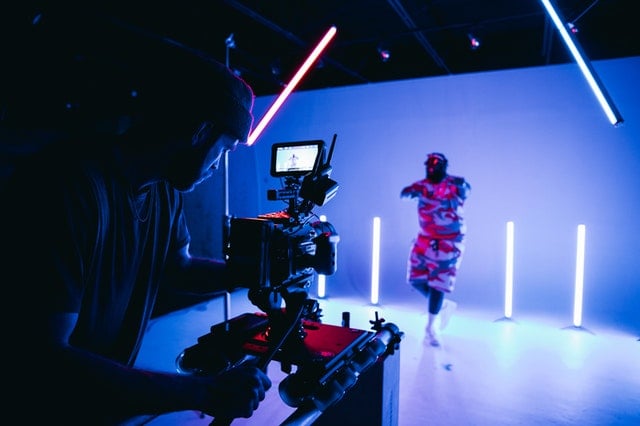 Studio Shoot -Videography in Israel
A professional videographer will capture the perfect video from our studio with on-screen talent to narrate and tell your brand's story. Price ILS ₪6,676-₪28,810.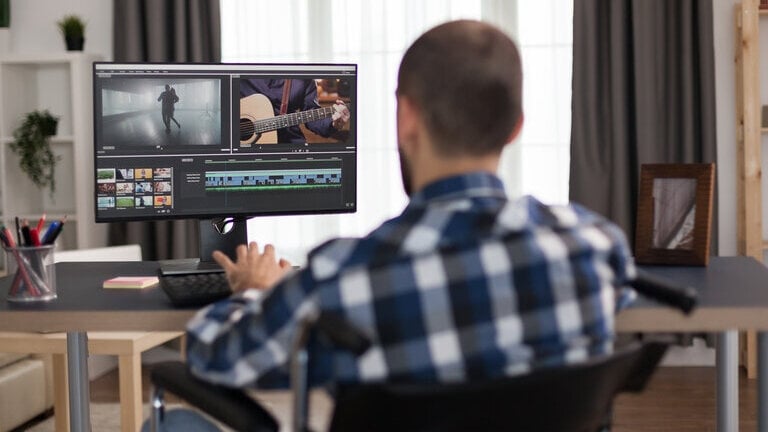 Standard Video Edit
Refresh your existing video content with the help of a professional editor, Includes project management, voiceover and royalty-free music. Price ILS ₪2,881-₪13,047.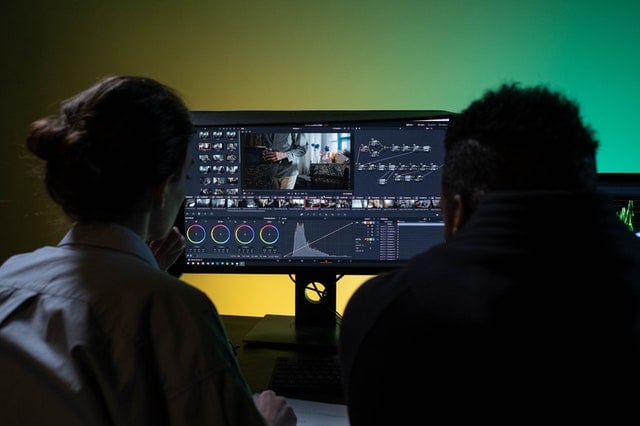 Complex Video Edit
The complete solution for brands looking to transform their existing content with the help of a professional editor and a creative director. Includes creative development, voiceover and royalty-free music. Price ILS ₪6,694-₪28,075.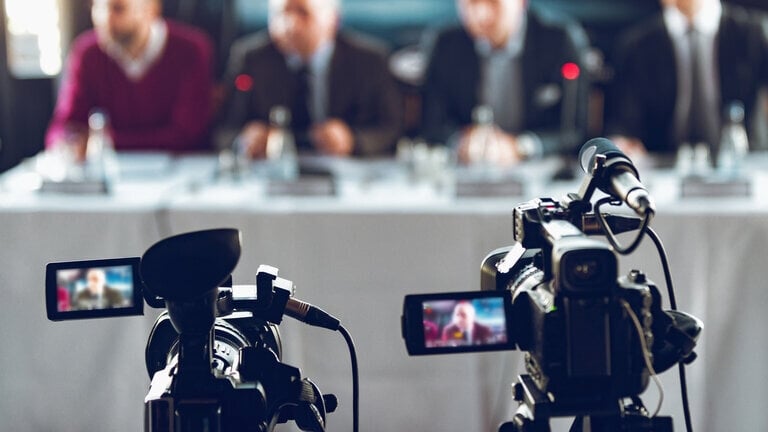 Live Broadcasting
Achieve authenticity and real-time engagement with our on-location and in-studio livestream solutions. From small-sized panel discussions to large-scale product launch events and global conferences. Price ILS ₪11,649-₪33,666.
Pricing
We provide any part of the video production process.
₪2,106 - ₪28,810
Get a pro video shoot anywhere in Israel.
Includes planning and pre-production.

Single or multiple videographers.

Highly customizable.
₪2,881 - ₪28,075
Get a pro editor to edit your video footage.
Includes planning and media management.

Single or multiple editors.

Project files deliverable.
Custom pricing
Get a shoot and an edit resulting in a video.
Includes concept and video script.

Pre-production and scheduling.

Filming and editing.
Frequently asked questions
Here are some answers to our FAQs.
What if I want a video project that is more customised?

If our pre-packaged video products aren't the right fit, you can create a custom project. A Producer will be in touch to find out more about your requirements and how we can tailor our services to suit.

What if I require only video shooting or only video editing?

No problem. We offer video shooting and video editing as separate services. Check out our full range of production solutions.
Which areas in Israel does icyMedia currently offer services in?

With a team of creators spanning from Tel Aviv to Jerusalem and from Haifa to Eilat, we can help with video creation in the most remote parts of Israel.

Can icyMedia help with the tracking and analytics of my video after creation?

Absolutely. We are marketing partners with the major distribution platforms - Facebook, Instagram and YouTube. Check out our marketing partner integration products to understand how we can help measure the success of your video.
We Love
Exceeding Your Expectations
And our customers have noticed that, and have something to say about it:
"Thank you so very much for the footage, and for your communication throughout. You have been a fantastic help and your efforts are hugely appreciated!"
"Moshe was filming our office in team a whole day for a recruitment movie. The experience was pleasant and natural. Moshe was very kind, and the outcome was great!"
"They have an eye for detail, light, and emotion. They create nuanced films, and are extremely talented. They care about creating the video their client is looking for and work hard to make your vision a reality."
"Moshe does a great job. He is very professional, cooperative and works with us to deliver a great product. Highly recommended!"
Attention to detail.
Our ability to accomplish/complete a project while demonstrating a through concern for all the areas involved, no matter how small.
Modular teams.
Our team can grow or shrink depending on project requirements. We're able to deliver big and small projects according to your specs.
Clear pricing.
We constantly standardizing our services, and our pricing model, to ensure you know upfront how much a project is going to cost.
Top brands turn to us
to deliver their productions.

We're not your typical production company. From publicly traded enterprises to independent businesses and non-profits, we have a solution for everybody.