Need an on-location videographer in Israel to cover an event, shoot a product, or record an interview?
With our Express Shoot solution, you can have a half-day shoot directed and managed by a skilled Camera Operator to meet your content production needs.
Project plan, equipment, logistics and delivery.
1 x 5-hour shoot anywhere in Israel.
Our Express Video Shoot has a range of pricing options to suit all budgets and requirements. Shoot videos anywhere in Israel. ILS ₪2,160-₪4,900.
See things in action
Get creative with the best videos produced by ICY Media and start creating today.
Popular add-ons:
Some optional add-ons that you can include to your production.*
Creative Dev
From crafting insightful questions to showcase your company's values, to meticulous planning out every frame and shot for your video, we can help bring your ideas to life!
On-shoot Director
For complicated shoots, it is recommended to have a competent director on set to organize and co-ordinate the production to achieve the most optimal effect for the final product.
Sound Operator
Record crisp, clear audio with professional sound recording gear and an experienced operator on set for your interviews and dialogue heavy adverts.
Talent
Looking for someone to deliver your message for your company? Choose from our roster of on-screen talent!
Lighting Operator
Having an experienced lighting professional on set will enhance your video with a soft glow on the talent and product, adding a cinematic quality to the image.
Video Editing
We can put together a polished video from your captured footage.
*If you require these additional production services on top of your Express Shoot, simply state the add-ons in your brief.
Portfolio
Start creating professional videos for your brand right away just by selecting from our
portfolio of pre-priced video content types.
Customer Story
Grab the attention of your audience in a meaningful way with relatable customer stories. Capture your story through interviews and on-location footage. Price ILS ₪6,497-₪22,703.
Non-profit Fundraiser
Shape perception and go from a commodity in the mind of your donors into an indispensable cause that must be prioritized. Capture your story through interviews and on-location footage. Price ILS ₪6,159- ₪22,759.
Product Demo
Clearly communicate how your product works by showing it in action. Capture your product demo with a combination of hero product shots and other footage. Price ILS ₪6,112-₪29,936.
Case Study
Use interviews and on-location footage to show how your product is being used by a customer.Price ILS ₪6,297-₪19,703.
Youtube Ad
We create compelling YouTube video ads using original content made specifically for social and mobile platforms. Price ILS ₪11,384-₪28,876.
TV & Film Content
We help international media outlets obtain custom footage from Israel - remotely. Shoot videos anywhere in Israel. Includes project management. Price ILS ₪3,331-₪18,281.
Event & Livestream
Capture the atmosphere and every key moment in your events with event videos. From corporate events to music festivals, we can shoot and broadcast event videos anywhere in Israel. Price ILS ₪13,076-₪31,100.
Attention to detail.
Our ability to accomplish/complete a project while demonstrating a through concern for all the areas involved, no matter how small.
Modular teams.
Our team can grow or shrink depending on project requirements. We're able to deliver big and small projects according to your specs.
Clear pricing.
We constantly standardizing our services, and our pricing model, to ensure you know upfront how much a project is going to cost.
Frequently asked questions
Here are some answers to our FAQs.
What if I want a video project that is more customised?

If our pre-packaged video products aren't the right fit, you can create a custom project. A Producer will be in touch to find out more about your requirements and how we can tailor our services to suit.

What if I require only video shooting or only video editing?

No problem. We offer video shooting and video editing as separate services. Check out our full range of production solutions.
Which areas in Israel does icyMedia currently offer services in?

With a team of creators spanning from Tel Aviv to Jerusalem and from Haifa to Eilat, we can help with video creation in the most remote parts of Israel.

Can icyMedia help with the tracking and analytics of my video after creation?

Absolutely. We are marketing partners with the major distribution platforms - Facebook, Instagram and YouTube. Check out our marketing partner integration products to understand how we can help measure the success of your video.
Top brands turn to us
to deliver their productions.

We're not your typical production company. From publicly traded enterprises to independent businesses and non-profits, we have a solution for everybody.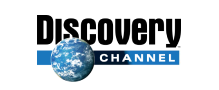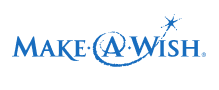 Ready to start your video production?
Click on create video below to get started.