How to Hire a News Video Production Crew in Israel
Daniel Gross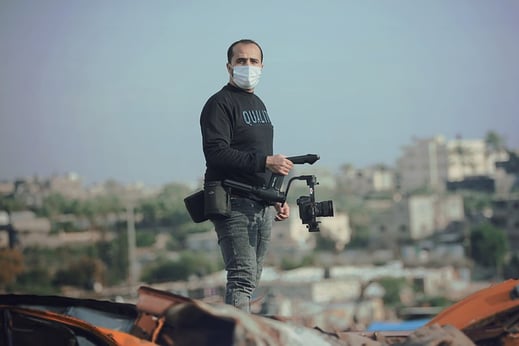 Are you in need of a professional film crew to produce a news story in Israel? Hiring the right team is essential to the success of your project, and there are a few key considerations to keep in mind when making your selection.
First and foremost, experience matters. Look for a company with a proven track record of producing high-quality news videos for a range of clients. At IcyMedia, our team has over a decade of experience in the industry and has worked with some of the biggest names in the business.
When it comes to services, it's important to choose a film crew that meets your specific needs. Do you need a team that specializes in live broadcasts or feature-length documentaries? Do they offer a range of production services, from concept development to post-production? Make sure to ask these questions and choose a crew that aligns with your goals.
Equipment is also an important factor to consider. Professional film crews come equipped with a range of high-tech tools and equipment, from cameras and lighting to audio and editing software. Make sure the team you hire has everything they need to produce top-quality content.
Collaboration is key in news video production, and it's important to choose a film crew that values open communication and the exchange of ideas. At IcyMedia, we believe that the best work is done when everyone is working together towards a common goal, and we encourage collaboration at every stage of the production process.
Finally, budget is always a concern when hiring any service. Make sure to choose a film crew that fits within your budget while also offering the experience and services you need.
If you are in need of a professional film crew for your news video production in Israel, look no further than IcyMedia. With over a decade of experience, a range of services, top-of-the-line equipment, and a commitment to collaboration, we have the skills and expertise to help you bring your story to life. Contact us today to learn more.