Video Production Services in Israel
Daniel Gross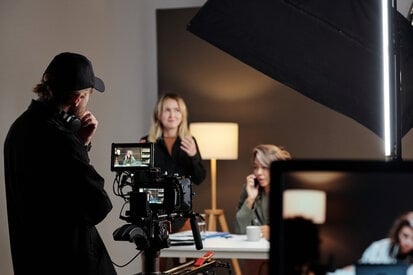 Video production services in Israel are becoming increasingly popular as businesses and organizations seek to capture the attention of their target audience through visually appealing and engaging video content.
Israel is a hub for video production, with a wealth of experienced professionals and state-of-the-art equipment at their disposal. From corporate videos and promotional materials to documentaries and event coverage, Israel has a range of talented video production companies to choose from.
At Icymedia, we pride ourselves on our ability to deliver high-quality video content that meets the needs and goals of our clients. With a team of experienced professionals and a comprehensive range of services, we are well-equipped to handle any video production project.
One of the key benefits of working with Icymedia is our ability to handle every aspect of the video production process in-house. From concept development and scriptwriting to filming, editing, and post-production, our team is skilled in all aspects of video production. This means we can deliver a seamless and cohesive final product that meets the specific needs and goals of our clients.
We also have a range of specialized services that can be tailored to meet the specific needs of our clients. For example, we offer animation and motion graphics services for clients who want to bring their ideas to life in a visually engaging way. Our team of experienced animators and designers can create stunning graphics and animations that will captivate and engage your audience.
Another key aspect of our video production services is our ability to work with clients to ensure that their content is tailored to their target audience. We understand that every business and organization has a unique audience and message, and we work with our clients to ensure that their content is relevant and resonates with their target audience.
One of the most important aspects of video production is the ability to capture high-quality footage. At Icymedia, we use state-of-the-art equipment to ensure that our footage is of the highest quality. From professional cameras and lighting to advanced editing software, we have everything we need to deliver professional-grade video content.
In addition to our video production services, we also offer a range of related services to help our clients get the most out of their video content. This includes marketing and promotional services to help our clients reach their target audience, as well as hosting and streaming services to ensure that their content is easily accessible to their audience.
Overall, Icymedia is dedicated to delivering high-quality video production services that meet the needs and goals of our clients. Whether you are looking for corporate videos, promotional materials, event coverage, or something else entirely, we have the experience and expertise to help you succeed. Contact us today to learn more about our video production services in Israel and how we can help your business or organization.